Harding High School


Class Of 1969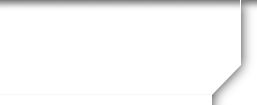 Message Forum
07/29/14 08:56 PM
#3

I'll see you all in November and anyone who is planning to attend the Harding/West Reunion at Ocean Drive in October... (www.Hardingwestreunion.com/myevent).

Thanks for getting the November Reunion planned John...

Linda Lawing Killian
08/17/14 02:42 PM
#5

Hi everyone! Looking forward to the 45th. Will also be at the beach reunion of Harding & West in October. Last year was lots of fun, fun, fun! I hope we'll have more Harding class of '69 show up at the beach. We've been letting West and the other Harding classes out do us. I miss all of ya'll alot. Been somewhat out of touch for awhile so I'm anxious to get caught up with everyone. Been thinking about everybody from Enderly Park lately as well. Debbie, DNBeddow@gmail.com
09/16/14 04:37 PM
#6

What a blessing to find this site! Thanks to all involved...Looking forward to seeing everyone :)
10/27/14 01:10 PM
#8

I have arranged for Wayne to stay at Horne's Motor Lodge on Freedom Dr.
10/27/14 05:52 PM
#9

Looking forward to seeing everyone at the reunion. Don and I will be staying at our daughter's house after the reunion. I haven't been to a reunion since our 25th! I am glad I found this website. It's great to catch up!
10/28/14 10:52 PM
#10

We have reserved our room at the Hilton Garden Inn. It's the closest hotel to Carolina Golf Club (1.5 miles). $89.00 with senior discount (never thought I'd be using a senior discount, I'm barely middle age!) If anybody has other ideas let me know.
10/29/14 08:10 PM
#11

Windell & Griffin have a couple of rooms @ the Thunderbird on Wilkinson Blvd.
11/11/14 09:09 AM
#13

I want to wish all fellow Veterans in our class a great Veterans Day. Thank you for your service to our country. It was great to see many of you at our 45th Reunion.
11/12/14 11:56 AM
#14

Just wanted to let all who are Facebook Friends with me to please delete the one with my picture and request again on the sight with the SUNRISE.......my acct. was hacked and some crazy people are saying I won the lotttery and you have too......Not true!!! Sorry for the mess....

Linda Lawing Killian
11/13/14 05:06 PM
#15

Thanks to John, Robert & Mike for all the hard work makeing the reunion such a sucess. A joy for all who attended. A special thanks for the hardest working girls in show business, Debbie & Fleta! Im shure there were many unsung helpers. The bartenders asked me to personally thank David Allison & Kenny Reid for attending. If it was fun saturday night, then let life be fun everyday. I'm Thankfull.
11/14/14 10:36 PM
#16

to all Harding alumni, sorry that my wife and I couldnot be attending. I was in the Presbertyerian Hospital emergency room due to a Kidney stone attack with me. I looked to forward to meeting you all again. I hopethat next we can be brought together again . god bless and keep you all. Everette Pettus.
11/15/14 11:22 AM
#17

Get well soon! Stay in touch.

John W,
12/22/14 10:53 AM
#19

Sad news about Mike Farmer today...Will miss and think of him often this holiday season.In prayer for his family.

Robbie
12/08/15 04:28 PM
#20

So sad to hear about Johnnie Ford. He was the "free spirit" of our class---as far as I know the first to be into Bob Dylan. He brought so many smiles to all of us. My prayers go out to his family.
08/25/16 02:10 PM
#21

Obituary for DONALD RAYE CATHEY, HHS 1970, appeared in the Charlotte Observer on August 19. He is survived by brothers Jerry (Curl) and Reggie (Fish).
CONDOLENCES TO THE CATHEY FAMILY.
07/07/17 11:47 AM
#22

Classmates just to let you know thAT mR. Gerald D. Harvey Passd away on JUly 1 2017. GREAT MAN HAS SLIPPED INTO HIS HEAVENLY HOME./ARRANGMENTS ARE INCOMPLETE AND A MEMORIAL SERVICE WILL BE DONE AT a LATER DATE. eVERWETTE PETTUS
07/08/17 08:50 PM
#23

I saw where Eddie Pettus posted Gerald Harvey passed away July 1, 2017. No arrangements yet. He was my favorite ❤️
07/09/17 11:30 AM
#24

Yeah Linda me too. On my password security questions Favorite Teacher, it is always Mr. Harvey. He really knew how teenagers think
07/10/17 04:41 PM
#25

What did Mr.Harvey teach ?

TIA
07/11/17 11:42 AM
#26

He was the assistant principal at Harding. A great man!
07/11/17 04:16 PM
#27

Yes he was a very good man. He was easy to talk to when you had a problem. Sometime I would skip study hall in Mrs. Mackerel's room and go and talk to him , after a while he would ask me where was I susposed to be and I would tell him . All he would do was write me out a pass to give to her. My thoughts and prayers go out to his family.