Harding High School


Class Of 1969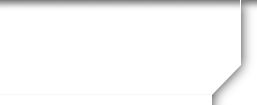 50 Year Reunion
__
1969 HARDING HIGH SCHOOL 50 YEAR REUNION
Let's get this celebration going!!! Here are the details.
Where--- Providence Country Club, 6001 Providence Country Club Drive, Charlotte, NC 28277 704 846- 8475
When---Saturday, September 7th, 2019. Let's begin at 5:30 pm, with dinner around 7:30.
Friday, September 6th, we will have an informal cocktail party beginning at 5:30pm, also at Providence Country Club.
Dress code---Casual both nights. No denim jeans, but shorts are fine on Friday.
Cost--- Just $25 per person! Providence CC gave us a much better deal than Carolina CC ! Cost includes the cocktail party Friday night, with cash bar and snacks as well as appetizers, dinner, music and cash bar Saturday night!
We will have tables set up for name tags, pictures and high school memorabilia. Bring as many pictures as you can, just be sure to put your name on them. We will have pictures from previous reunions.
Signs will be in the lobby, and a classmate will be there to escort you to the room!
Payment---By check or PayPall. If paying by check please make to John Windell, and put Harding 1969 Reunion in the memo line. Mail to me at 11720 Oakland Hills Place, Charlotte, NC 28277. If paying by PayPal send to PayPal.me/johnwindell. We would like to get a good headcount ASAP and need confirmation by August 5th.
---We have contacted the two closest hotels and recieved block room discounts. The most convenient, and more expensive, is the new Hilton Garden Inn Wavery, right across the street. 704 992-9900 King bed is $129. An extra ten minutes away is the Resisence Inn by Marriot, 704 319-3900. King bed and Queen pullout is $99. When making your reservation let them know you are with the Harding Reunion. If you have a problem call me, 704-614-0632.
---Lastly, we really want to get as many people as possible for the big 50 Year Reunion!! Last letter we asked for help finding classmates. NOT ONE PERSON CAME BACK. Come on folks! Try to find a missing classmate!!
GET EXCITED!! WE MADE IT 50 YEARS!!
John
____________________________________________________________________________________
THE TRUTH HURTS! It has been 50 years since we left Harry P. Harding!!!!
So let's have a 50 year Reunion and celebrate!!!
Save the dates of September 6th and 7th.. In Charlotte at Providence Country Club--they gave us a much better deal than Carolina !
Friday night September 6th--a free get together with cash bar. Saturday, 7th, dinner, pictures, dancing--all for just $25.
All details will follow in the coming months !
WE NEED HELP FINDING STUDENTS!! Please take some time and help me find all those on the Missing Classmates list. It is a shame so many are on there! Use all free sites to find them; Facebook, Googlesearch, Linkedin, Public Records, Pipl, Wink, Zabasearch--look up others. If you try but can't find them, I'll pay the monthly fee to us Truthfinder, BeenvVerified or others. PLEASE TRY! Too many black classmates are on the missing student list--pleasse make a special effort to help us find them.
We have contact information for some people on the missing list, but they have not signed on the free--Harding69 website. Those names appear at the bottom of this list. We are trying to set up our own mailing list, in addition to our website, so if you have email addresses or cell numbers for people other than these below, let us have them.
DON'T MISS THE 50 YEAR REUNION. Let me me know if we can help with questions, or if you have ideas or suggestions!!
John and Jim
Ramona Ayala, Linda Bailes, Craig Randall, Jerry Todd, Pam Smith, Phil Baker, Cheryl Cronin, Sandy Porter Pam Heath, Bill Dellinger, Reggie Kerns, Gail Edwards, Debby Lambert, Gene Biddix