Harding High School


Class Of 1969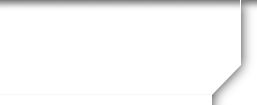 Reunion Information
A COUPLE OF REMINDERS ABOUT OUR 45 YEAR REUNION, SATURDAY, NOVEMBER 8TH !!!
--Carolina Golf Club, 2415 Old Steele Creek Road, 704 392-6366. Starts at 6:30pm, but come earlier, people will be there. They have a great outdoor patio overlooking downtown!
--Dress code is casual. They ask for no jeans, since it is a Country Club. Slacks, pants, shorts are fine. Skimpy bathing suits are fine with me!
--$20 each includes snacks, dinner and a dessert! We are doing some of this on our own, to save money. WE NEED A HEADCOUNT, by next Thursday. Either send your check to 11720 Oakland Hills Place, Charlotte, N.C. 28277 or text/call me, if you need to pay at the door. 704 614-0632. Anyone/everyone is welcome regardless of graduation or relationship! Just let me know ahead of time!
--We will have name tags. I did not put our pictures on them, since no one would recognize us! I did not rent a band or DJ this time. Eat, drink and talk seems to be more our style!
--They will have a cash bar set up for us!
--I have contacted some people who just will not sign up, but you can see how many classmates we can not find. Everyone take a few minutes this week and make a call, or Facebook check. Ask them to sign up on owr website www.harding69.com !!
--Lastly, bring Annuals, Harding HiLites and pictures. We will have a table for them. Make sure sure your name is on the back!
See you there!
John W.
10/29/14
_________________________________________________________________________________________
SAVE THE DATE Saturday, November 8th, 2014 Location--Carolina Golf Club Details will follow!!!!!!
We have updated our classmate records, but need HELP finding people! Please use Facebook, phone, anything, to have them sign up on; www.harding69 It's FREE!
This site will be the only form of official communication concerning the Reunion. Let's get everyone signed up!
Right now our committee consists of Robert Ardrey, Mike Griffin and John Windell--we need more!!
Your Reunion Committee
________________________________________________________________________________________
UPDATE!!!
Reunion will be held at Carolina Golf Club, 2415 Old Steele Creek Road, Charlotte, NC 28202. 704 392-6366 One block off Wilkinson Blvd.
6:30pm Social Time! Cash Bar! Snacks. Outdoor patio will be open. 7:45 Dinner
Casual dress.
Cost $20 per person. Make checks to --Harding Reunion--mail to John Windell, 11720 Oakland Hills Place, Charlotte, NC 28277.
Please help us find missing classmates, or those who have not signed up. Use Facebook, Spokeo, or any social media!
John
704 614-0632